Ways to increase storage is always an issue. When you have enough storage this helps to keep your home neat and tidy. I looked at a lot of storage tips. So here are some of the ideas I gathered.
(This post may contain affiliate links. Should you click an affiliate link and make a purchase, I may receive a small commission at no extra cost to you.)
Crown Molding
This hack will work best with heels. I love this
Bed with storage
 For instance make sure to buy a bed that has drawers for added storage, especially if your space is small.
Door
Mostly use up your doors. So you could put a shoe rack or bag on the door. a towel rack… think out of the box.
Under your stairs
Leaving under your stairs empty is wasted space. So you build some shelves and use it to store just about anything: books, linen, you could use it as a pantry.
Desk
Make sure your desk has some drawers
Mattress
The first time I am hearing of this one, store your sheets under your mattress(don't know if I would try that one). 
Floating shelves
This is a great idea so your floor space will not be cluttered.
Add hooks to the closet wall
It is a great idea to add hooks to your closet wall behind your clothes. So this could be used for belts, ties, hats, purses.
Bathroom
Any extra space in the bathroom makes sure to use it up for storage. make sure to build cupboards under your sinks and floating shelves.
Household Vinegar ( cleaning hacks)
Hanging fruit baskets
you can use it to store just about anything: hats, glasses, ties and of course your fruits.
Shelves
Above the door, shelves can make great storage
Headboard bookshelves
push your bed up against your bookshelf in your bedroom and you will a bookshelf/headboard combo.
Tension rods
use these to hang shoes, crafts, pants. Anywhere you have 2 parallel walls it can be done
Seat
Your seats can have storage as well. You could make a stationary seating area and use under it for storage
Hide keys
Hide your keys behind your artwork, just add tiny hooks behind your picture frame.
Stack cabinets
Stackable cabinets, nightstand gives you a lot of storage.
Clothes
Keep your clean clothes in your suitcase, and in canvas totes. For instance, you can keep your dirty clothes in your washing machine.
Stoves
Use your oven to store your pots. However, you can use the bottom part of the stove for storage as well.
Under kitchen sink storage
Buy storage bins to help maximize you're under sink storage.
Storage bins are the best I have just started getting into the idea of buying them.
Storage bins can make life so much easier for us:
 For instance, using the three-drawer plastic rolling cart is great for storing just about anything
heavy duty containers can be used to store your plates, glasses, knife, and fork, especially if you are into catering and you have a lot.
Namely, heavy-duty ones can also be used in your garage to store sports types of equipment and tools.
Also, storage bins are great to store files
For instance, they are great to use in your bathroom. Can use to store toiletries, makeup, hair products…
If you are going to stack them or put them far out of reach, please use the see-through ones; it makes life easier.
 Also, store your file and plastic wraps in a mounted magazine rack.
 For instance, use a picture ledge next to or behind your bed for phones and glasses.
Use the space between doors for a bookshelf
Spice(unique ways to increase storage)
Use old baby food jars to store your spices, here is another spice holder idea http://www.freckledlaundry.com/2012/08/wire-and-nail-hanging-spice-holder.html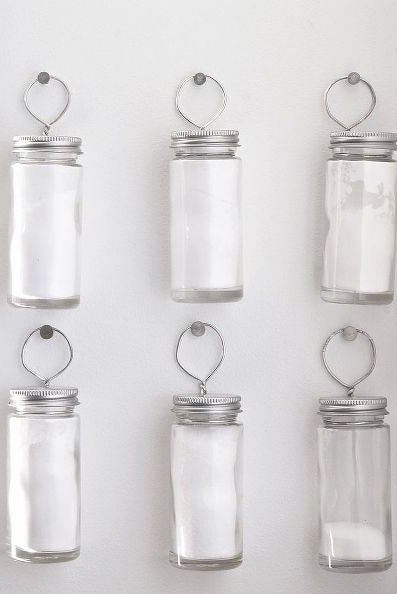 Rolling Storage (declutter your space)
 For instance, making rollings crates to put under your bed is a great idea. Get the tutorial athttp://www.schoolofdecorating.com/2013/08/diy-rolling-toy-storage-crates/
This blogger used fabric to line a crate to store her kid's stuff toys https://www.farmfreshtherapy.com/blog/diy-fabric-lined-toy-box 
Tin can organizer
this is great for your desk to store paper clips, pens, letter opener.. here is the tutorial https://mountainmodernlife.com/upcycled-tin-can-organizer/
PVC shoe rack.
However, this is a brilliant idea by Cookie Loves Milk. Also here is the tutorial. https://cookielovesmilk.wordpress.com/2012/04/11/project-365-2012-day-102/
However, I  am so amazed by this.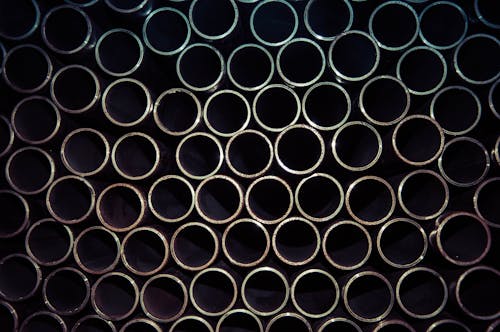 Pegboards are a great way to increase storage
These can store anything 
 Here to lots more ideas from make space, I got a lot of the storage ideas from them. Here is the link:
https://makespace.com/blog/posts/bedroom-storage-hacks-solutions/
Some ideas come from The Spruce, House Beautiful and BuzzFeed
I also got some great ideas from https://www.housebeautiful.com/home-remodeling/diy-projects/how-to/g2037/diy-storage-solutions/?slide=22
 Altogether there are a lot of ways to improve storage. So Use up the links I shared to learn more about ways to increase your storage.